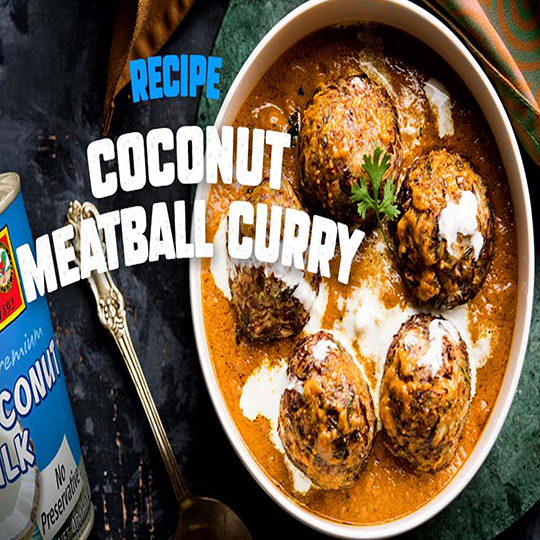 Coconut Meatball Curry
Meatballs + Coconut Milk = a mouth-watering, creamy curry
Ingredients
Meatball:
500g Extra lean ground beef (beef mince)
1/2 tsp Salt
1 clove Garlic (Crushed)
1/4 tsp. Onion powder
200g Zucchini, grated
1 Egg
Handful of coriander m finely chopped
Curry Sauce:
200g Sweet Potato mash
2 cups Beef stock
2 tbsp Medium curry powder
1.5 tbsp Tomato paste
1 cup Frozen chopped green beans
1 cup Ayam Coconut Milk
1 tsp Red chilli flakes (Optional for additional heat)
Fresh coriander, chopped to garnish
Directions
Add the ingredients for the meatballs to a large bowl and form into approx 20 meatballs and set aside.
Add the sweet potato mash, curry powder, beef stock, red chilli flakes, and tomato paste to a deep frying pan over a medium heat and stir until it's all combine and becomes a smooth sauce.
Drop the meatballs into the sauce, cover and simmer for 15 mins.
Stir in Ayam coconut milk and green beans and continue to simmer without the lids for 5 mins. If you prefer a more saucy curry, can also add in a little mire stock at this point.
Serve, garnish with coriander (optional) and enjoy!
Contact Details
Manning Impex Limited, Manning Impex House, 2 Doman Road, Camberley, Surrey, GU15 3DF, United Kingdom
Telephone: +44 (0) 1276 406888
Email Sales at sales@manningimpex.com . Email Imports at imports@manningimpex.com