February 16th, 2021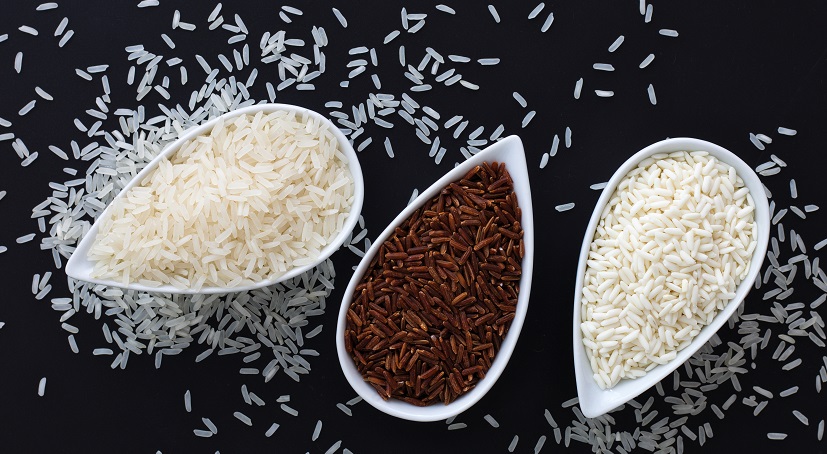 Let's get to know their benefits.
We all might agree that "rice" has become a crucial part of Thai cuisine for a very long time, but since there are so many kinds of rice with each of its uniqueness, today let's get to know some of them.
Jasmine Rice: If you're wanting white rice but looking for a healthier option, reach for jasmine. This aromatic rice only contains 4 grams of protein per cup, making it a viable choice for those who are on a low protein diet. Unlike plain white rice, which is stripped of most nutrients, jasmine rice contains iron and niacin, which helps aid in the production of red blood cells in the body and converts carbohydrates to glucose for energy.
Jasmine rice is suitable for every dish on your dining table.
Brown Rice: Packed with vitamin B1, phosphorus, niacin, magnesium, and fibre, brown rice makes a very good choice for a healthier diet. It supplies 14 percent of the daily iron intake requirement for men and 6 percent for women. Iron plays a crucial role in supplying your body with oxygen so it can function properly.
Glutinous Rice: Nothing is better with Som Tam (green papaya salad) and grilled chicken than a nice warm plate of glutinous rice, which tends to take more time to digest, so you might feel full a bit longer.
Japanese Rice: High-quality rice from our alliance makes our Japanese rice soft, sticky, and sweet, just like the original.
Source: Dr. Friedman's Health Blog