November 12th, 2020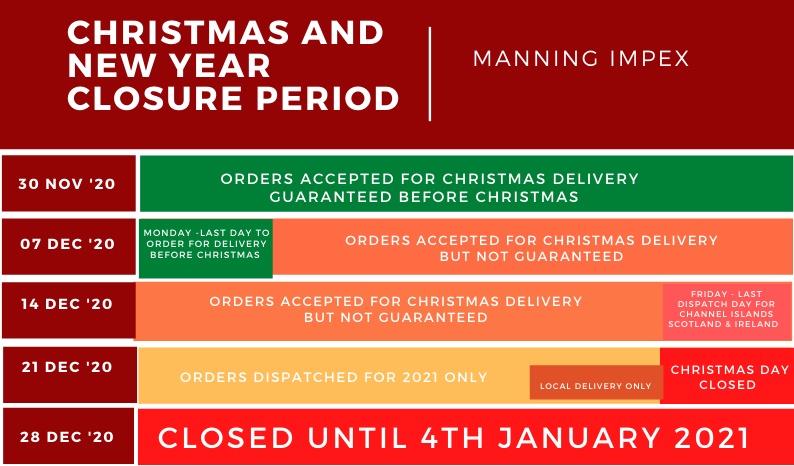 To ensure that all our customers can place orders and receive their orders before Christmas, kindly familiarise yourself and make sure you follow the published timelines.
Monday 7th December will be the last day to place an order for delivery to be guaranteed before Christmas.
From Tuesday 8th December onwards, we cannot guarantee delivery before Christmas, but we will endeavour to meet a delivery date before Christmas.
Friday 18th December will be the last day when we will dispatch orders for Channel Island, Scotland, and Ireland.
Monday 21st , Tuesday 22nd, and Wednesday 23rd of December, the orders will only be dispatched for 2021 deliveries.
Thursday 24th December we will do local delivery only.
The company will be closed from Friday 25th December and re-open Monday 4th January 2021
If you have any questions, please contact your Sales Manager or our Sales Office:+44 (0) 1276 406888, email: sales@manningimpex.com